The Word of the Month is created by

, online language courses. If you like our style, try them for free.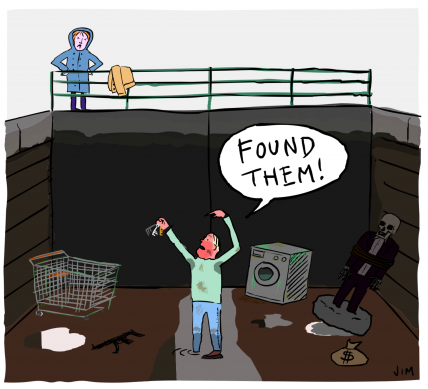 Definitions
Canal (noun): An artificial waterway used for travel, shipping and irrigation.

Also: An occasional garbage disposal for wrecked cars, shopping carts and human cadavers.
Canals in the news
August 2014 marks the 100th anniversary of WW1 the Panama Canal.

What? You thought we were going to talk about something serious this month?
Canal Trivia
Don't confuse canal with channel. Only the latter can be changed with a remote control.

Canal water is said to have a distinct perfume, called Canal n°5.
Canal Surfing
The Panama Canal's construction was started by the French, but finished only after US intervention. Some things never change ;).

Another notable canal is the Suez birth canal, which you swam through on your birthday…

Happy birthday Panama Canal, or should we say "Merry Isthmus!"