The Word of the Month is created by

, online language courses. If you like our style, try them for free.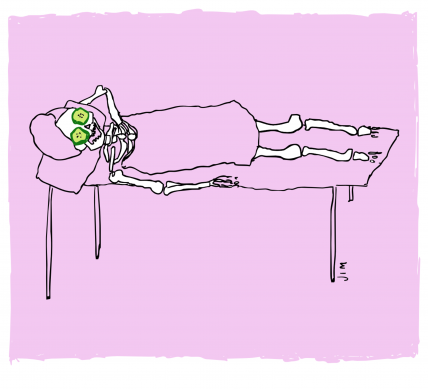 Description
The cucumber is a long green vegetable which your mother forced you to eat.

Cucumbers can measure up to 60 cm in length and 10 cm in diameter.
Cucumbers in the News
Selected European
cucumbers
have been accused of carrying the E. coli bacteria. All have proclaimed innocence.
As its name suggests, the E. coli virus is spread by Email.
Cucumbers in Action (CIA)
Scientists claim that eating 16 cucumbers per day prevents hunger.

The expression "cool as a cucumber" means to be calm and collected... you know, just like a cucumber.
Excellent Uses for Cucumbers
• Point and shout "J'accuse!" at people on the bus

• Paint one yellow and throw it to a monkey

• Make a cocktail for a giant

• Conduct a vegetable symphony