The Word of the Month is created by

, online language courses. If you like our style, try them for free.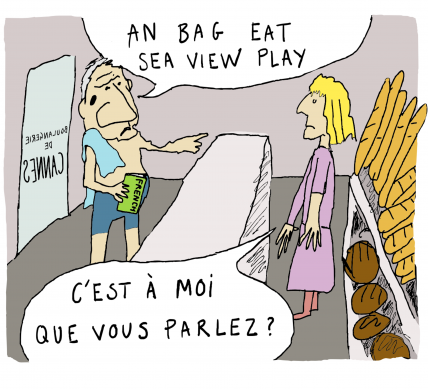 Little Bits
In 1998, after being questioned by French police about his involvement with prostitutes, De Niro declared: "I will never return to France".

De Niro is now serving as the President of the jury at the 2011 Cannes Film Festival, in France. Welcome back, Bobby D!
Fun Fuckin' Facts
According to his parents, De Niro's first word was "fuck".

Upon being informed that Dominique Strauss-Kahn was headed to prison, De Niro inquired, "Did he fuck my wife?"
De Niro's Cannes Journal
May 11th:
Arrive
in fucking Cannes.
May 12th: What the fuck?
May 13th: Friday! Bad fucking luck. Stay in hotel.
May 14th-21st: Watch a bunch of fucking foreign movies.
May 22nd: Get the fuck out of here.