The Word of the Month is created by

, online language courses. If you like our style, try them for free.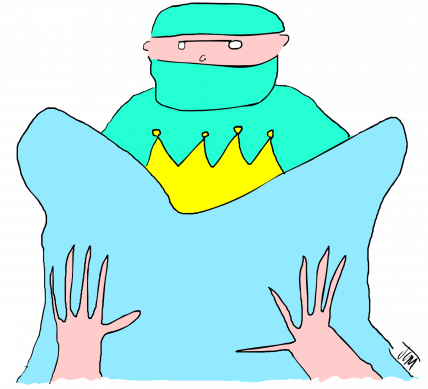 Definitions
Heir (noun): A person who receives a title, money or property when someone dies.

Note that 'heir' is pronounced exactly the same as 'air', but not 'hair'.
Heirs in the news
UK: The royal baby has arrived! After 4 days of brainstorming, the parents have changed the baby's name from 'It' to 'George'.

Belgium: King Albert II has abdicated in favor of his son. We now know that: 1) Belgium is a country. 2) Belgium has a king.

Know your Royal Georges
George I - COULDN'T SPEAK ENGLISH
George II - GERMAN
George III - MAD
George IV - HATED
George V - MARRIED BROTHER'S FIANCEE
George VI - SPEECH DEFECT
George VII - CAN'T WALK OR TALK
New order of heirs to the British throne*
1.
Prince Charles
Andy Murray
2.
Prince William
Chris Froome
3. His Royal Highness Prince George
*List is strictly theoretical as Queen Elizabeth II is immortal.