The Word of the Month is created by

, online language courses. If you like our style, try them for free.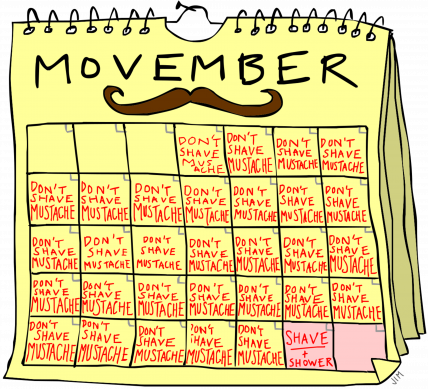 Definition
Movember (noun): A combination of the words "Mustache" and "November". Also called "No shave November".

A made-up holiday where men grow mustaches and beards to promote cancer (awareness).
Movember in the news
In 1999, Movember allegedly originated in an
Australian pub
, where most Australian initiatives begin.
Movember gained notoriety
worldwide
, as men are constantly looking for justification not to shave.
Movember Miscellany
Mustaches are sometimes called "staches" (US) or "taches" (UK). A stash is also a place to hide drugs or money. Coincidence?

A female equivalent to "No shave November" was proposed, but received little support. Surprise.