The Word of the Month is created by

, online language courses. If you like our style, try them for free.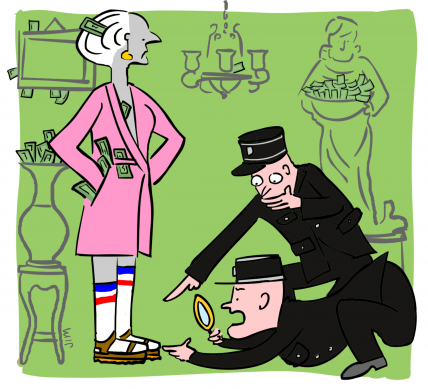 Definitions:
Scandal (noun): A controversial, immoral and often corrupt incident that offends the public; a disgraceful action or event.
Noteworthy Scandals
• The Bettencourt Affair (bribery of French politicians)
• The Clinton/Lewinsky sex scandal
• Bernie Madoff's Ponzi scheme
• The lack of high-speed wifi at this café
Fun Facts
Scandals are embarrassing for the parties involved, but very good for the media that covers them.

Scandal rhymes with:
Candle (object burned for light or heat),
Handel (German dude who wrote nice music),
Vandal (barbarian tribe that enjoyed breaking stuff).
Don't confuse "scandals" with:
Sandals: Flat shoes worn on the feet during the summer. Ugly feet can be scandalous though.

Stendhal: French realist author known for The Red and the Black. His work never caused any scandals.

Pandas: Okay, it doesn't really sound like "scandals", but they are scandalously cute.